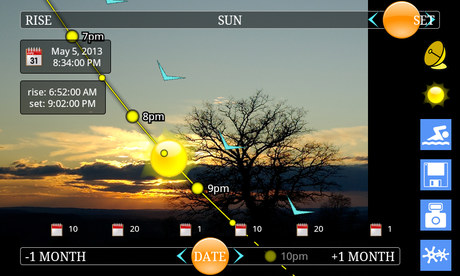 Welcome to SunTrajectory.net
Look through your phone and see the path of the sun!

Plan not only the sunrise and sunset times, but also when the sun will be hidden by a building or a relief.

Travel in time and see what course the sun will follow in the months to come.

Display the summer and winter solstices, showing the extreme positions of the sun over a year.

Predict the sun reflection in water.

Freeze the picture and check the different trajectories of the sun for a whole year.